I was recently reading a Gwyneth Paltrow interview in People Magazine and they asked her to divulge her favorite beauty secret. Answer…Sleep. Then soon after I was watching a Martha Stewart interview on the Today Show with Matt Lauer. He asked her to offer a good tip on how to age beautifully. Answer…Sleep.
Sleep has been a priority for me ever since I decided to bring Serta Mattresses to Mrs. G's Family of Appliances and TVs. Mrs. G's Sales Associates and myself not only became experts on selling Serta mattresses but we also learned how to get a good night sleep. With the help of Sleep-Geek we were able to join an online community for bedding industry members and become knowledgeable sleep consultants. Mother's Day is the perfect time to share a few of the tips we learned from Sleep-Geek so you can help the special Mother in your life get a better night sleep.
For those who want to give a gift on Mother's Day, look for products to improve the rest experience. Here are a few:
A New Pillow: A pillow plays an important role in sleep. Here is a quick test to see if her pillow needs replacing. Fold the pillow in half. Put a shoe or other light weight on top of the pillow. Let go of the pillow. The pillow should fold back into shape, flinging the shoe off it. If not, it's time to get her a new pillow. The Serta iComfort Gel Memory Foam 2 in 1 Scrunch Pillow and the Serta Duo-Core 2 in 1 Memory Foam Microfiber Pillow are perfect choices for Mother's Day Gift. Both available at Mrs. G's.
Instead of a bouquet of flowers, how about a Jasmine or lavender plant. A Wheeling Jesuit University study noted that Jasmine odor leads to more restful night sleep, decreased anxiety and a greater mental health performance. "Lavender's aroma has been shown in human studies to slow down heart rate, slow blood pressure and put you in a parasympathetic state, which is a relaxed state," says University of Miami School of Medicine scientist Tiffany Field, who has studied the effects of lavender on relaxation and sleep. Products like a Dreamy Eye Mask or a nice aromatherapy room spray with the scent of Lavender or Jasmine make a great gift.
Lastly, how about a new mattress? A comfortable mattress is the foundation of a good night sleep. How do you know she needs a new mattress? If her mattress is over 7 years old, she wakes up with stiffness, numbness, aches and pains, she had a better night sleep somewhere else other than her own or her mattress shows signs of overuse: sags, lumps etc. Mrs. G's now carries Serta Mattresses with a large selection within every budget.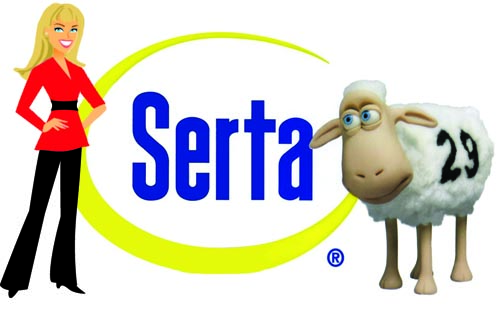 The National Retail Federation says for 2013, 14% of shoppers will buy electronics for Mother's Day. I feel sleep products like a pillow, a Jasmine plant or a dreamy eye mask with a lavender scent is so much better. Moms need a good night sleep to "recharge their batteries". Sleep is critical to our immune system and a healthy heart.
Happy Mother's Day!
Please follow and like us: