Mrs. G TV & Appliances has always been a major supporter of its community. For the fourth straight year, Mrs. G's happily sponsored the Walk MS: Tyler State Park event, benefiting the National Multiple Sclerosis Society, on behalf of the Pathfinders team.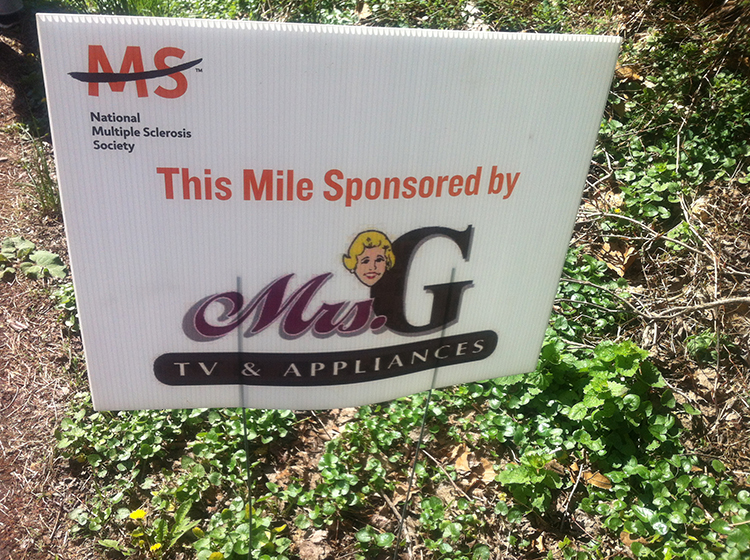 Mrs. G's manager Chris Gray and salesman Keith Foerst walk together on the Pathfinders team every year, along with about 30 team members who registered this year for the walk that took place on Sunday, April 21. The team wore the Mrs. G name proudly on the backs of their team T-shirts.
Many of the team members who participated in the walk will also be running five miles through a muddy obstacle course at Muck Fest MS on June 8.
Multiple sclerosis is a disease that can stop people from moving. It has no known cause or cure. Through fundraisers like the Walk MS events, the National MS Society has funded research that has led to 10 FDA-approved treatments for the disease and many more symptom-specific drugs. The Society also provides direct services, such as financial services, counseling, home modifications, transportation to appointments and more for people living with MS in the area. To learn more or find your local chapter, visit www.nationalMSsociety.org.
Please follow and like us: