My Favorite Gift #6 is the Summit Beer Froster FS20LFROST on sale at $599.00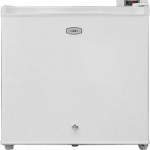 24 degrees! The absolute coldest temperature a beer can get without freezing. That is what this Beer Froster can do. It's a specially designed freezer. At just 22 in. wide, the FS20LFROST beer froster can sit  on any counter. It comes preset to a frosty 24 degrees. The bottle literally frosts when removed from the unit, giving you a truly refreshing sensation.  A great holiday gift for those who love beer.
After a marathon tennis game I love a really cold beer – Corona Lite with a lime. What is your favorite beer?
Have a Happy and Healthy Holiday,
Debbie
Please follow and like us: