My Favorite Gift #7 is the Sansui 32″ Full HD LCD TV HDLCD3212 at $299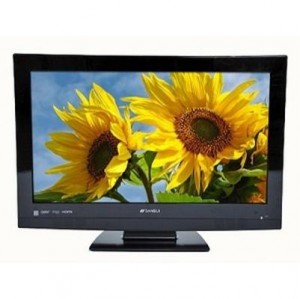 I could not resist. Did you see the price??? $299 for a 32″ LCD TV. Sansui's 32″ Class LCD TV offers a fine viewing experience featuring a liquid-crystal display that delivers crystal clear clarity. This TV has a 31.5″ viewable area (measure diagonally) capable of displaying a 720p HD widescreen (16:9) picture. It features all of the inputs and outputs required to experience your entertainment in high definition, including HDMI and BGA computer monitor inputs.
Now this is a great holiday gift with a WOW!  a 32″ WOW! without breaking the bank.
Happy Holidays!!
Debbie
Please follow and like us: