We live in an age where people are connected like never before, and each new advancement in technology brings us closer to what's important to us. Here at Mrs. G Appliances, we appreciate the value of smart technology, and strive to provide our customers with many ways to make Life Better.
As a family-owned business, safety is a top priority. That's why we've added Nest Pro products to our family of appliances, including Nest Learning Thermostat and Nest Protect smoke and carbon monoxide detector.
This innovative alarm doesn't just ring when there's an emergency–it talks, sends alerts to your phone, and provides detailed information about what's happening. Gone are the days of annoying beeps to tell you your battery needs to be replaced, or piercing screeches when you burn some toast. The Nest Protect alerts you to maintenance issues with notifications on your phone, and gives warnings about burning food in a clear and helpful voice.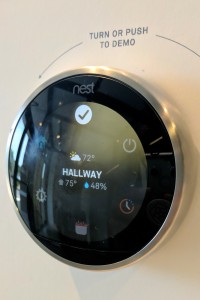 Nest products work together to keep your home safe: for example, when Nest Protect detects smoke from your oven, it tells your Nest Thermostat. The thermostat will automatically turn your smart oven off, keeping a burned casserole from turning into a kitchen fire. Nest Pro technology is compatible with smart appliances from Jenn-Air, GE, Samsung, LG, and more. We also have the Nest Cam, which comes in an indoor model as well as a waterproof outdoor model. Get a live feed on your phone instantly, perfect as a baby monitor, nanny cam, or for checking in on pets. You can also opt to record your video feed and save it in cloud storage, motion-activated with additional features. In addition to these innovative products, we also carry Ring video doorbell, Google Home, and Philips Hue Lights.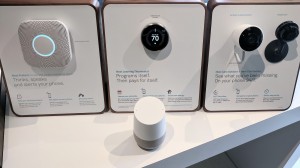 Mrs. G's showroom is all about offering outstanding customer experience, where you can see many smart appliances in action. The Samsung Family Hub refrigerator features a touchscreen that allows you to see what's in your fridge from your cell phone, share calendars and notes, and stream music and videos. The Jenn-Air Connected Wall Oven gives you the freedom to preheat, set timers, adjust temperature and other operational controls from your phone. GE Cafe and GE Profile have a new line of Wifi-connected refrigerators featuring Keurig brewing systems in the door, so you can start a cup of coffee or tea with just a swipe of your finger on the GE Kitchen app. Many Wifi-connected appliances are also compatible with with voice commands from your Google Home or Amazon Alexa, making it that much easier to be connected with your home.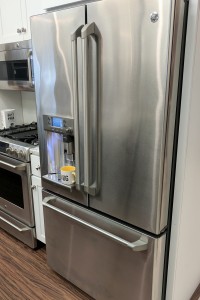 Every smart item we've mentioned here is on display in our showroom, and available for demonstration by any one of our appliance experts. Whether you just want to feel a little safer, or you want everything in your house to be interconnected in a smart ecosystem, Mrs. G Appliances has what you need to make Life Better!
Please follow and like us: