I'm so happy to announce the Perlick Corporation, an Award winning luxury residential and commercial manufacturer of indoor and outdoor undercounter refrigerators, wine coolers, freezers, refrigerator and freezer drawers, ice makers and beer dispensers is now a member of the Mrs. G family of appliances. Based in Milwaukee, Wisconsin, Perlick is family owned celebrating 100 years in business and 5 generations of family members.
Once you learn about the Perlick Corp, you will start to notice the badge behind many bars of fine restaurants and large hotels around the world. Perlick Residential is a designer favorite and often requested by our industry partners because of their unrivaled quality and attention to detail.
Perlick residential has a large selection of refrigeration for any room in the home- indoor and outdoor kitchen, home bar and family room. You can find the perfect Perlick in their luxury series or in a more affordable price point. It comes in their flagship Perlick Signature Series, the top of the line series with a large variety of sizes and storage needs. The C-Series was inspired by their commercial products with the cost-conscious consumer in mind, combining commercial craftsmanship and durability without sacrificing aesthetics. They have many exclusive features including the RAPIDcool ™ forced air refrigeration system, unmatched cooling capabilities and temperature control.
There is a large variety of Perlick undercounter refrigeration available to review on our website. We have a very nice selection in our showroom as well. Here are 3 of the many industry exclusives from their line:
15" Signature Series Indoor Adara Beer Dispenser : Perlick is the brand professional's trust to dispense beer at their bars, restaurants and stadiums. Since prohibition, Perlick has been developing the same commercial innovative technology to residential beer dispenser. The Adara dispenses a 1/6th barrel of beer in style. Shown below  HP15TS-3-1L(R)A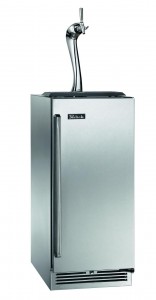 18" Deep Storage for wine, beverage and open package food: An Industry Exclusive only slim profile undercounter refrigerator. The Signature Series Sottile is 18" deep. Sottile comes from an Italian word meaning slender, slim thin etc. Shown is the scematics of the  HH24ws-3-3l(R)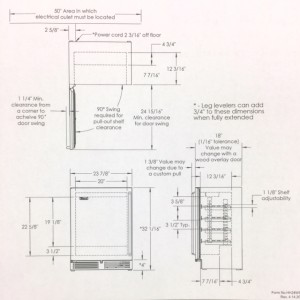 24" Signature Series Dual-Zone Outdoor Refrigerator/Wine Reserve. I love helping my customers create their outdoor dream kitchen. With over 125 models of outdoor products to choose from, Perlick boosts the largest portfolio of outdoor products. The Dual –Zone Outdoor Refrigerator/Wine Reserve offers 2 independent controlled temperature zones. No other brand in its class offers an outdoor refrigerator with a glass door. Shown HP24CO-3-3L(R)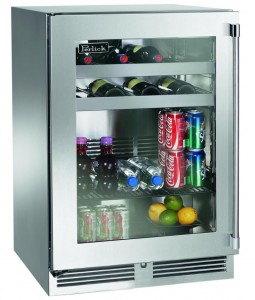 Visit the Mrs. G showroom in Lawrence Twp NJ to see Perlick, the industry leader in undercounter refrigeration.
Please follow and like us: