For almost 30 years, the Anti-Defamation League (ADL) and the Consumer Technology Industry have come together in NYC for an evening to honor distinguished industry leaders and to support the mission of the ADL. I am so proud and honored to have received the 17th annual Patricia Rienzi Award on Nov 7th, 2015. This award was created to posthumously commemorate long time ADL supporter, Patricia Rienzi, Vice President of Sales, Sanyo Fisher Company, one of the first women to hold an executive position within the industry.
The other honorees included: Torch of Liberty Award, Dan & Michael Schwab; American Heritage Award, Patrick Lavelle; S.David Feir Humanitarian Award, Congressman Darrell Issa.
The Anti-Defamation League was founded in 1913 "to stop the defamation of the Jewish people and to secure justice and fair treatment for all. Today, the ADL fights anti-Semitism and all forms of bigotry, defending democratic ideals and protects civil rights for all. A leader in the development of materials. programs and services, ADL builds bridges of communication, understanding and respect among diverse groups, carrying out its mission through a network of Regional and Satellite Offices in the United States and abroad."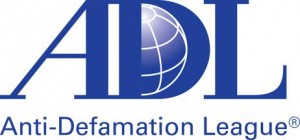 Over 400 industry executives gathered together from all over the USA at the Grand Hyatt in NYC. I was so happy to be able to choose my presenter, Dale Caldwell, friend and adviser, who prepared a heartfelt tribute of my passion for telling the world that local independent business are the foundation of a healthy community. He congratulated ADL for making a bold statement by honoring a local community business leader. Dale promised in the months to come that we would hear more about the importance of small business growth, especially through the MiddleClassMovement.com, that I inspired him to start.
So many people came up to me after my acceptance of the award saying how much they loved the speech, I thought I would share it:
"Thank you Dale. Thank you so much ADL and congratulations to all the honorees tonight. I am so touched and honored to be given the Patricia Rienzi Award. Patricia Rienzi and my grandmother, Beatrice Greenberg, the founder and namesake of Mrs. G, were Pioneering Women Business Leaders who created a legacy they would both be proud of. One of my most cherished mementos is this heart charm that my grandmother gave to young girls and which read: never underestimate the power of a women.
We sometimes forget that it was small business owners like my Grandparents who created the jobs that made America successful. My grandmother was at the store greeting customers well into her 90's and was able to leave this world knowing that her family business survived and continues to thrive with her granddaughter as CEO.
So how do I do it? I am sure you heard these statistics before: Only 30% of family businesses survive the second generation and only 10% survive the 3rd generation. How does a single store community-based retailer stay in business for 81 years? Not an easy task! We survived the Walmart effect, the recession, and continue to thrive during the disruption of brick and mortar retail by internet sales. Having an outstanding staff of 25, Cooperative Membership in both ADC and Nationwide Marketing Group, and reinvesting in our business over the years, Mrs. G's competes successfully with national, regional chains and internet giants.
But it is the core values my grandmother created 81 years ago in 1935 that is the foundation of our success and what brought me here tonight. My grandmother treated everyone who walked into Mrs. G equally with kindness, compassion and respect no matter what their background. She loved to engage in conversation with her customers about their families, about their jobs and what's going on around town. She loved to give advice and she was proud to share her matchmaking success stories.
From mentoring a part time employee to follow his dream to become a dentist and married one of the first African American female judge in Mercer County NJ, to making sure Monsignor Opdenaker & Sister Rose receive truckloads of appliances to help families in need and always say yes to Rabbi Goldenberg, she was all about helping people and giving back to her community.
It has been 5 years since my grandmother passed away and not a day goes by that someone walks into the store to share a memory about my grandmother's kindness and how much she influenced someone's life. A local successful pizza restauranteur told me that when he came to this county from Italy 30 years ago my grandmother was the only one who would give him credit so he could buy a refrigerator and start his American Dream. Our community supports us because of the traditional values we continue to hold dear to our heart today. It's because of her that Mrs. G TV & Appliances is not just an ordinary appliance store. We are a community hub and I'm proud to continue her legacy. And these are the values at the core of ADL.
I would like to leave you with a few statistics: From the National Retail Federation, 96% of retail is a single store. 86% have less than 10 employees. Community-serving businesses are the backbone of local economies, civic life, local charities and wealth creation for millions of citizens. If we all just think local first and use your sphere of influence to encourage your family and friends to do the same, together we can make a difference and help independent business grow, create more jobs, continue to support charitable organizations like the ADL and share acts of kindness. We need to appreciate the small business retailers around us that care about the people and the craft more than the growth and market share. Simply put, they make life better.
On behalf of all the wonderful small businesses we have across this country who have created their own community hub, I am proud to accept the Patricia Rienzi award. Thank you"
Imagine a World Without Hate ®
Please follow and like us: