At Mrs. G TV & Appliances, 2013 is already shaping up to be a big year with the arrival of the Mrs. Gzzzz Sleep Center. That's right, Mrs. G's now sells mattresses and bedding. We are proud to be an authorized dealer of Serta, manufacturers of the World's Best Mattresses™. The new Mrs. Gzzzz Sleep Center is now at our showroom, with 16 total mattresses on display from four different Serta brands: iComfort, Perfect Day iSeries, Perfect Sleeper, and Smart Choice. We also carry headboards and frames made by Leggett & Platt, to go along with your new mattress. So if your back is aching and you've been meaning to buy a new mattress, then look no further than Mrs. G's. Visit the Mrs. G's Serta page to see all we have to offer. With this selection, you are sure to find the right one to fit your needs and budget.

The iComfort series from Serta uses the concept of memory foam, but takes it a step further. In order to avoid the pitfalls of memory foam, such as sinking too deeply, trouble adjusting positions, or being too hot, the iComfort Sleep System uses a layer of KoolComfort™ Memory Foam that works with CoolAction™ Gel Memory Foam to gently conform to the body. The KoolComfort™ Memory Foam creates a cooler sleep surface while the revolutionary CoolAction ™ Gel Memory Foam is designed to deliver superior pressure relief and more targeted support. The iComfort series reinvents the memory foam mattress. View our iComfort mattresses for more info.


The Perfect Day iSeries combines the CoolAction™ Gel Memory Foam mentioned earlier with Serta's most advanced Duet™ Coil Individually Wrapped Coil-in-Coil Support System. This results in a mattress with cool and pressure relieving comfort. The Duet™ Coil support system also provides support across the entire sleep surface and responds to each sleep partner individually, so each person receives the individual support needed. View our Perfect Day iSeries mattresses for more info.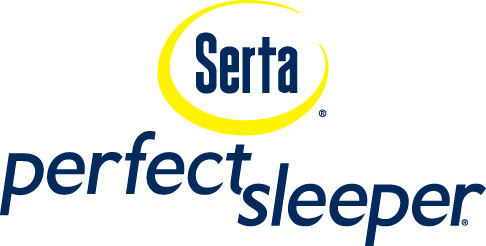 The Perfect Sleeper from Serta is unique in its own right, as it is the first official mattress of the National Sleep Foundation (NSF). It is actually designed and engineered with input from the NSF to help solve the most common causes of poor sleep. Each Perfect Sleeper mattress is made to tackle the 5 most common sleep issues people face: tossing and turning, lack of support which leads to back pain, sleeping too hot or too cold, partner disturbance, and mattress roll-off or sag. View our Perfect Sleeper mattresses for more info.

The final mattress brand that we carry at Mrs. G's is the Smart Choice line. The goal of Smart Choice is to provide customers with an exceptional quality mattress alternative at an amazing value. This is a great value line for those who do not want to spend as much, so all budgets can be accommodated. The line includes both memory foam and coil support mattresses. View our Smart Choice mattresses for more info.
Serta is one of the most recognized and trusted brands of mattresses today and we are proud to carry four different brands. So if you're looking for superior comfort and support from your mattress, you can't go wrong no matter which Serta mattress you choose. Visit the Mrs. G's Serta page for more details on all of our mattresses and come visit our Mrs. Gzzzz Sleep Center in store to see them in person. We look forward to helping you take the next step towards a more comfortable sleep!
Please follow and like us: