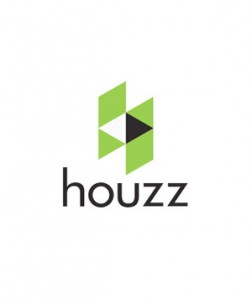 For those unfamiliar, Houzz is a website that lets designers, architects, or even just homeowners, post pictures of their rooms or appliances and browse through others' pictures.
This website is a dream come true for any designer and is a great tool for anyone who needs new ideas for their own home. The basic function of the site is browsing through photos of design ideas and adding them to your idea book. You can view photos of designs by professionals and other users, as well as products. Houzz has the largest database of home design ideas with over 200,000 photos.
Mrs. G TV & Appliances has its own page on Houzz. Visit the Mrs. G TV & Appliances Houzz page for some great design ideas. On our Houzz page we post pictures of kitchens, outdoor kitchens, and other rooms that contain our appliances or that were recent projects in our customers' homes. We also post pictures and descriptions of appliances that we sell and that are featured in our other photos. By clicking on the green tags in our design photos, you will be shown more information about those appliances. For example, if you see a Wolf range you like in a photo, click on the green tag over the range and it will take you to that product's page. This will give you a more detailed picture of the appliance, like the one below, as well as a description. From there you can view the appliances on our site to view specs and more detailed info if you are considering purchasing.
You can also add any of our photos you like to your ideabook. The ideabook is a collection of all the things you like and want to save for future consideration to make it easy to go back to and refer to if you decide to use this idea yourself.
Below is a new picture of one of our customer's kitchens that was recently remodeled. This beautiful kitchen features some great Wolf and Sub-Zero products including a Wolf dual fuel range, Wolf microwave drawer, Sub-Zero refrigerator, and Sub-Zero beverage center. The kitchen also contains a nice sink by Kohler and a faucet by Perrin & Rowe. By going to our Houzz page, you can view more photos of this kitchen from different angles, and get more detailed descriptions and pictures of the appliances involved.
In addition to kitchens, we also like to show photos of outdoor kitchen design ideas on our page. Below is a picture of an amazing Lynx outdoor kitchen featuring a Lynx grill, drawers, refrigerator, and more. The centerpiece of this design is the 42″ Lynx professional grill, which is surrounded by many Lynx accessories, creating the ultimate outdoor grilling experience. To find out more about the products showcased in this design photo, visit our Houzz page and check out the green tags on the photo.
Houzz is a great tool for any homeowner considering doing work on their house and needing some fresh ideas, or anyone who just wants to browse pictures of great room designs. At Mrs. G TV & Appliances, we like to help in any way we can by showing off some design ideas to give you inspiration, and providing all the appliance information you need to make your ideas a reality. So visit the Mrs. G TV & Appliance Houzz page to see some amazing design photos as well as info on top quality products that can be found at our store, and be sure to visit www.mrsgs.com for all your appliance needs.
Please follow and like us: