I cannot believe it's December already. To celebrate the holidays this year I thought I would post for the next 24 days a fun or practical gift each day.
Debbie's Favorite Gift #1
Mrs. G's Great Giveaway at Every Trenton Thunder Game Mini Pack $66.00
A great stocking stuffer. On sale now is the Mrs. G's Great Giveaway at Every Game Mini Plan at the Waterfront Park in Trenton, NJ featuring the Trenton Thunder, Double A Affiliate of the New York Yankees, Eastern League Baseball Team. We will be giving away an appliances at 6 select games from the brands you know and love: GE, Bosch, LG, Frigidaire, Miele and Whirlpool. Mini plans are just $66/plan, with 6 great dates set in 2011, April 30, May 20, June 12, June 30, July 28 and August 20. Over 500 Mrs. G's Mini Plans have been sold and it only went on sale last week. I love the Trenton Thunder. The park is maintained beautifully and the management team does an outstanding job focusing on family fun and giving back to the community.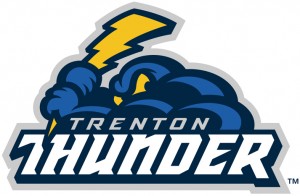 It's not too late to purchase a Mrs. G's Trenton Thunder Mini Plan as a gift for Chanukah, starting tonight at sun down, December 1st.
Please support your locally owned small businesses while shopping during the holiday season. Have a Happy, Healthy and Safe Holiday.
Debbie
Please follow and like us: