I just gave a presentation to local real estate agents about how to advise their clients when shopping for home appliances, whether it's to get their house ready for resale or updating home appliances after purchasing a home. It was so well received, and they so appreciated that I passed out notes for their reference. For those who remember David Letterman Top 10 list… here is Debbie's Top Ten Research Tips when shopping for appliances:
10. How To Measure Home Appliances Videos: mrsgs.com/appliance–tips
I feel that this is the most important tool to use before you start your research. For example: You do not want to waste time selecting a refrigerator that is a perfect choice within budget then to find out it won't fit. That's right, not all refrigerators are the same size. I have gotten wonderful feedback from our customers who have watched a video before shopping. Easy, stress free, with no surprises. All our videos are on one page, see the link above. A button/link is also available on every product page going to the specific video that relates to the product. Mrs. G washer and dryer videos are scheduled to launch April 2020.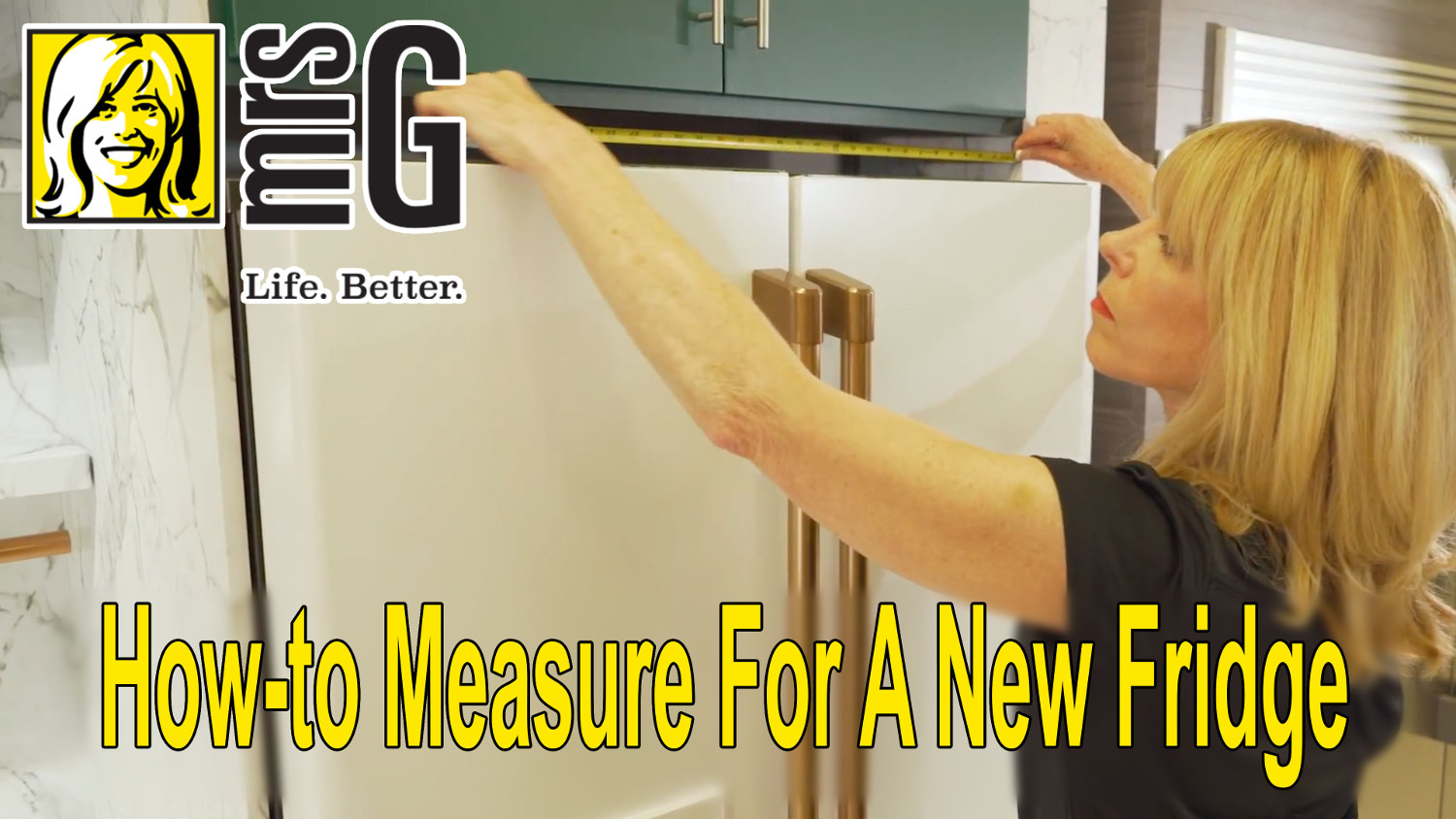 9. How do we do it? mrsgs.com/howdowedoit
Mrs. G has a very robust website, with over 50 brands including all their current products with pricing (unless manufacturer does not allow pricing online), overview, specs, documents, rebates, videos, delivery, warranties and reviews. Navigation is easy and stress free. Thanks to our amazing cooperative buying group with Billions of Dollars in buying power, NECO, North East Cooperative Organization, not only provides us with competitive pricing but also the tools like our amazing website. This allows us to buy better, sell smarter, and compete tougher, all while offering an outstanding customer experience before, during, and especially after the sale. And that's how we do it! Now with the right measurements you can now surf the Mrs. G website. Have fun!!!


8. Home Appliances Packages: mrsgs.com/appliance-packages
In the appliance world, we consider a 4 piece package to include: Range, Over the Range Microwave, Dishwasher and a Refrigerator. We have a nice selection of brands that you can filter by price to find the package that meets your budget. See the link above. This is a very popular tool for those getting ready to sell their house with the goal of obtaining the highest sale price in the quickest amount of time. The kitchen is the heart of the home and leaves a lasting impression on potential home buyers. 4 piece packages definitely give the freshness needed to a worn out kitchen. I have seen so many before and after photos and it is amazing how it can change the look of a kitchen. Many brands also have package mail-in rebates during select times. At Mrs. G, depending on the brand and promotion multiple rebate offers can be combined.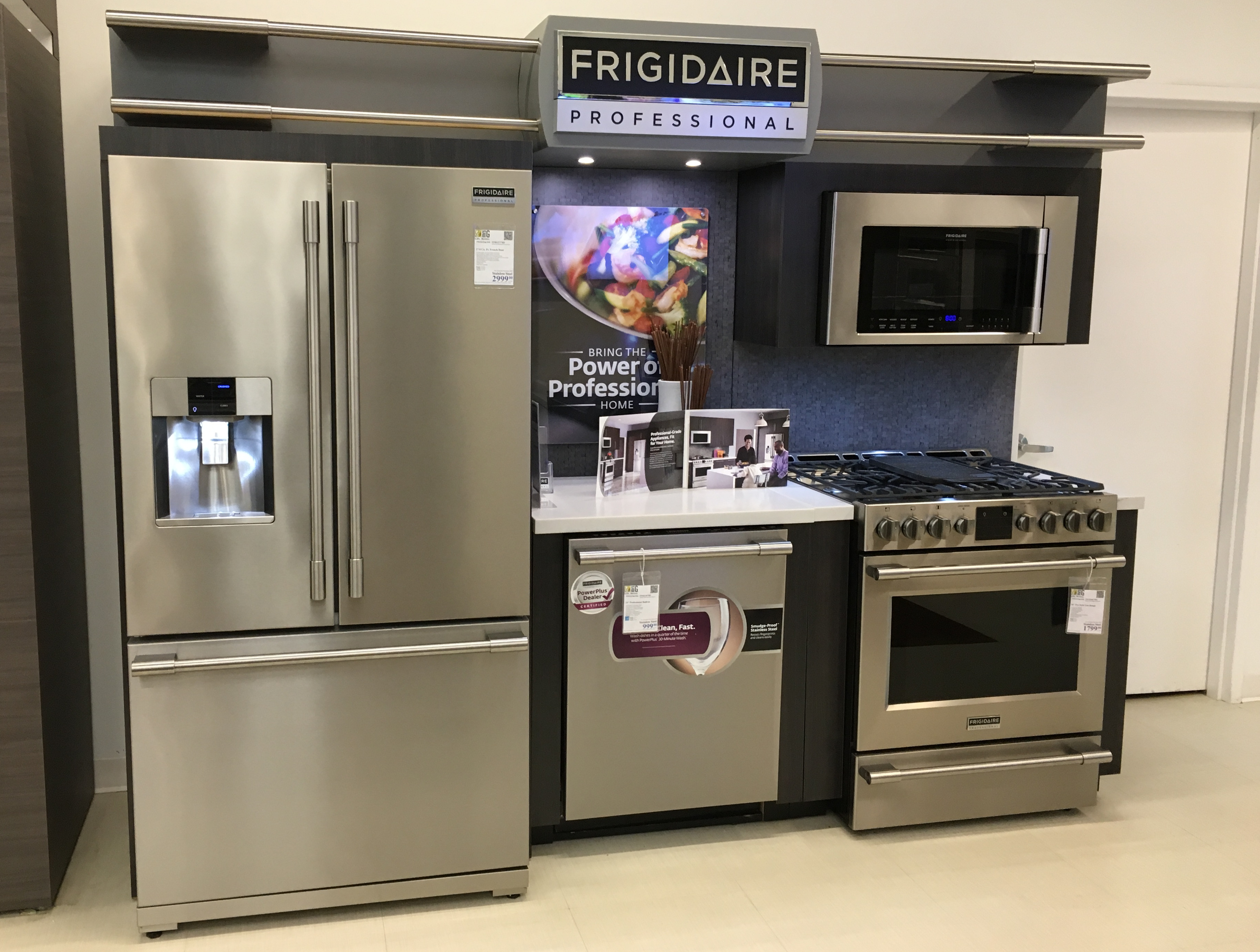 7. Real Time Inventory on the Mrs. G Website
I love this feature. Let's say your refrigerator just died and it just does not make financial sense to invest in a service call. Time to replace. First, you watched the video on how to measure for a new refrigerator. Surfing refrigerators by brand, size, color, etc. you find the one you want. The Mrs. G website will tell you if we have them in our Off Site Warehouse. If yes, then there is a very good chance you can get next day delivery, install and haul away.
6. Check to Compare Button
I love this feature too. By clicking the Check to Compare button you can compare multiple items even from different brands. A great way to narrow down your search.
5. Display Models in the Mrs. G Showroom shown on Website
Want to physically touch and feel the home appliance you are considering buying and maybe even see live or see one that has similar features? Go to mrsgs.com/showroom to see all our showroom inventory on display including our Clearance Center.
4. Reviews are Important to a retailer and a brand: mrsgs.com/reviews
Statistics show that the majority of all shoppers use reviews to determine what products to buy and what retailer to use. Mrs. G is proud to have over 500 reviews from Google, Facebook, Yelp and Houzz with an average of 4.6 out of 5 stars. Most products on our site will have their total reviews listed from a variety of online sites with an average star rating. Read reviews carefully. Make sure they are current and are truly helpful in making a decision to purchase.
3. Multiple Financing Options: mrsgs.com/financing
Mrs. G offers a number of financing options to fit everyone's budget. Our goal is to help every customer get a payment plan that works for them, regardless of their credit status, to make purchasing their new home appliances as easy as possible. Mrs. G now offers no credit required financing thru American First Finance. NJ residents only. See store for details.
2. There are 3 ways to shop at Mrs. G
97% of Home appliance shoppers search online before they buy. You now have narrowed down your search within your budget and are ready to buy with maybe a few more questions. There are three ways to shop at Mrs. G:
A. IN Store: The Mrs. G showroom is designed specifically to engage all five of our customers' senses while offering the best shopping experience possible. Allow me to take you on the path of our customers, starting with exactly what our customers SEE when they walk through the door. On most days, the first face you'll see is 3rd generation owner Debbie Schaeffer, sitting front and center, greeting customers just like Mrs. G, her grandmother.
The 12,000 sq ft showroom features of 50 home appliance brands with their most up to date products that you can TOUCH, bright walls, high ceilings, and wide aisles, and you can always HEAR up-beat music playing in the background to create a welcoming and stress-free environment. Bring the whole family; we have a play kitchen to entertain the kids, and a water bowl and treats for four-legged friends. After you take in the beautiful space, Customer Relations Coordinator Andrea will offer you water, snacks, and even coffee or cappuccino from our luxury Miele coffee center. Andrea will introduce you to one of our trained Appliance Experts to assist you. On weekends we often have a chef in our Community Kitchen whipping up recipes that SMELL and TASTE incredible for our customers to enjoy. We also use this state-of-the-art kitchen, sponsored by Jenn-Air, to host business chamber events, nonprofit fundraisers, and cooking classes throughout the year.
B. Over the phone: Our Appliance Experts are available during business hours to answer any questions and process a sale over the phone.
C. On-line: We have an easy and stress free buy online website. Once an order is placed we call you back prior to fully processing the sale to make sure all questions are answered. An easy, stress free with no surprises delivery and install and haul away.
1. Best time to shop for appliances
I break this into two parts.
PART 1: If there is urgency. The refrigerator isn't cooling, you have it full of food, it's 15 years old and the service company said it could be hundreds of dollars to fix it. Then the best time is when you need it.
PART 2: If you can wait or if you are planning a remodel in the future, the best time is during the promotional periods. Home appliances are often expensive, but they can be more affordable at certain times of the year — especially around holidays. What's a promotional period? During peak holidays, over a span of a few weeks, some manufacturers will aggressively lower the price of select product or offer very aggressive package rebates. Here is my general rule on peak holidays promotional periods:
Black Friday: I call this Black November. It lasts from about Nov 10 through Dec 10th give or take a few days.
Presidents' Weekend, Memorial Day, July 4th, Labor Day: These dates vary so I will say plan 10 days before and 10 days after
Long winded, I know but I wanted to share all the good stuff on researching home appliances. Our promise is to provide an outstanding customer experience before, during, and especially after the sale. Looking forward to connect on the many ways to shop at Mrs. G.
Please follow and like us: