Looking back over hundreds maybe even thousands of pictures to refresh my memory of so many memorable moments over the last 10 years, old self would have said "I can't believe I did it" new self says "Look what I accomplished, I'm so proud of myself". And I know my grandmother, Mrs. G, would be very proud as well. I'm going to wrap up the decade with one picture per year with a short story. It was extremely hard to choose a moment in time for each year.
2010
The decade started with the passing of my grandmother, Beatrice Greenberg aka Mrs. G in April. She was 96 and worked till she was 95. She started the business with my grandfather Abe Greenberg in Trenton 1935. My grandmother was a terrific role model and an amazing women retail business pioneer, adored by our local community. Customer's continue to shares stories about Mrs. G filled with words of kindness and they remember her always sitting by the front door. I sit by the front door too. I'm sharing a picture from the early 70s that I found not too long ago. We were extremely close and it was a tough time but I do know she is watching and guiding me to make good decisions and learn from those that are not so good. Click here to read a nice article about the three amazing business women from Trenton NJ who passed away in the same year: Beatrice Greenberg, Helen Boehm and Meta Griffith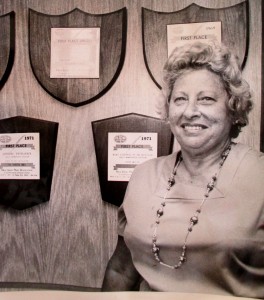 2011
I got this crazy idea to bring together local graffiti artist Leon Rainbow and local children to Paint Refrigerators Pink in support of Breast Cancer Awareness Month. You can read more of my crazy idea here and see a few of the amazing pieces of art on Mrs. G Pinterest page here. Leon Rainbow is now an international star and we still collaborate on projects. He has designed art work for Mrs. G new van and a special piece that I absolutely love is placed above the front entrance of the showroom.
2012
Mrs. G is honored to be the 2012 NJ Family Business of the Year. The awards program is sponsored by FDU's Rothman Institute of Entrepreneurship. In this picture is Dale Caldwell who was Mrs. G Business Consultant at the time. He was instrumental in helping me to become the CEO I am today. Fast forward to 2019, I was recently the keynote speaker to this years NJ Family Business award ceremony and Dale Caldwell is now the Executive Director of the FDU Rothman Institute of Innovation & Entrepreneurship. How about that!!!
2013
Honored by a visit from Congressman Dave Camp (MI-R) Chairman of the House, Ways and Means Committee and Senator Max Baucus (MT-D) Chairman of the Senate Finance Committee, as part of their Region Tax Reform Tour. Read more here
2014
April 15th, Tax Day, Mrs. G, moves to a new location 1/2 mile south from the old location. This was the 4th move since 1935. It wasn't easy…. We worked out of a warehouse what was to be only 6-9 months until the new showroom was ready. It ended up being a year and a half. It wasn't pretty but we made it work. Thank you so much to all those who supported us thru the transition. A special thank you to Team Mrs. G for trusting me to create an amazing showroom. To learn more read here and you can read the story of Mrs. G re-brand here. It's been a little more than 3 years in the new showroom. It's fantastic and it gets better every time I learn something new.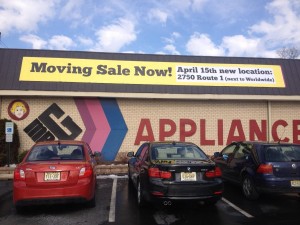 2015
For almost 30 years, the Anti-Defamation League and the Consumer Electronic Industry have come together in NYC for an evening to honor distinguished consumer electronics industry leaders and to support the mission of the ADL. I am so proud and honored to have received the 17th annual Patricia Rienzi Award on Nov 7th. I.m extremely honored to receive this and many other awards mentioned over the years but I accept them representing Mrs. G Inc. We would not be recognized as much as we are if it wasn't for my amazing management Tom & Chris Gray and staff. To read more about my speech that received a standing ovation https://blog.mrsgs.com/index.php/2015/anti-defamation-league-consumer-technology-industry-2015-awards-tribute-gala/
2016
Out of the blue, I received a call from the Lawrence Twp that they want to name the new road built on the old site after my grandparents. A powerful message how special Mr. & Mrs. G was to the community. I pass the sign everyday. Very proud…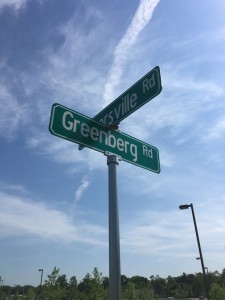 2017
Manager Tom Gray celebrates 50 years with Mrs. G. I so appreciate his leadership and loyalty to my grandmother and my family. I could not have done what we accomplished as a team if it wasn't for Tom and his son Chris Gray. In 2019, Tom stepped down as General Manager and passed the baton to Chris. Tom is still with us, but spending more quality time with his wife Lana and grandson Lucus.
2018
In October, I was invited by William McCurry who spearheaded the PRO Convention 60th Anniversary, a cooperative of over 400 photo specialty stores in Scottsdale Arizona. William lived locally and was impressed with the Mrs. G re-brand and the success being in biz for 83 years. He said many members of the Pro Group would love to hear the Mrs. G story and share the ups and downs of the re-brand and move as well as how we successfully compete with the big box, regional chains and internet giants. Honored to share the Mrs. G story. So many members approached me after the fireside chat with William to learn more and asked for advice. What a wonderful feeling it is to inspire and encourage other independent businesses. Thank you William for the invite!!
2019
This is the year Mrs. G focuses on training and encouraging youths to go into skilled trade jobs. We connected with the Mercer County Tech School and Lawrence High School to accept interns to learn and be a part of our business. This picture includes Bud Kleiber, who has been installing for Mrs. G for over 25 years, teaching Mrs. G Stock Professional Albertito how to install a wall oven and warming drawer. Albertito was a senior at Lawrence High School and interned with us during school. After he graduated, he asked if he could work for us full time. Happy to have Albertito on the Mrs. G Team! Today we have Abdul from the MCTS interning as part of his senior year program and it looks like he loves working here too.
2020
2020 will be Mrs. G's 85th year in business. How about that!!! Have a Happy and Healthy New Year! It's going to be spectacular!! I can feel it!
Please follow and like us: