Attention pet lovers, we have a washer for you! Introducing the best and easiest washers for cleaning pet beds and blankets, the Electrolux 4.4 Cu. Ft. Front Load Washer w/ Wave-Touch Controls, EWFLS70JIW and Electrolux 4.3 Cu. Ft. Front Load Washer w/ IQ-Touch Controls, EIFLS60JIW. These washers have a variety of special wash cycles for different needs including the Pet Beds cycle with unique allergy settings. Anyone who has a pet will love this feature for both cleaning the bed and removing allergens.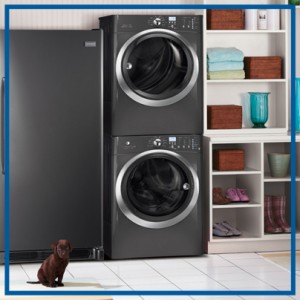 If you need to wash your pet's bed, don't just throw it in the washer with a normal cycle. Now you can give your pet's bed and blankets the special treatment they deserve. With these Electrolux washers, cleaning these items has never been easier or more effective. First, just simply turn the cycle selector knob to favorites/specialty. Then press the button under the LCD corresponding to specialty cycles. Rotate the cycle selector knob to scroll through the list of available Specialty Cycles until you get to Pet Beds. Then press the start button to begin the cycle. Be sure to remove as much pet hair ass possible with a vacuum or pet hair roller to prevent clogging the washer drain pump.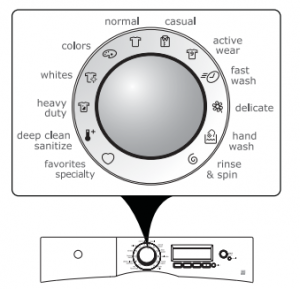 When using this cycle you can wash soft-side pet beds, pet pillows or bet blankets. It is not recommended for wool or fleece fabrics however. There is also an allergy option that will kill dust mites and eliminate 95% of pet dander with multiple rinses. The other preset selections include Auto Temp Cold which will release protein stains, Freshwater Rinse and High Spin speed which will extract more water and reduce drying time. Freshwater Rinse bypasses the dispenser and will get all detergent out so it doesn't irritate your pet's skin.
In addition to the pet bed cycle both washer choices also have many other great features like Perfect Steam, the fastest wash time, and other specialty wash cycles. So if you are a pet owner in the market for a new washer, check out these new Electrolux washers with special pet bed cycle and love your laundry as much as your pup. For more info on these washers and other Electrolux washers, visit us at www.MrsGs.com.
Please follow and like us: